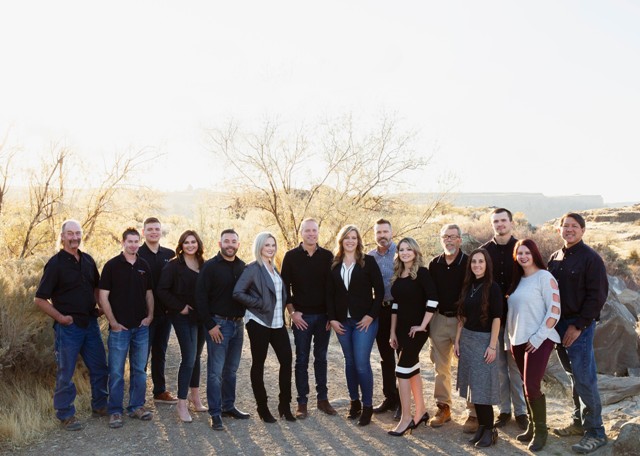 Our Story is Our Strength
Gary Wolverton is a Twin Falls native and has been building in the greater Southern Idaho area for more than 21 years. Having been born and raised in a rural community taught him at an early age the value of integrity. It is this "integrity" that is the cornerstone of Wolverton Homes. Gary has focused on building a solid reputation for giving the highest level of quality, service and value for you, the homeowner.
We are proud to offer you our resources, expertise, financing and integrity to build your family's new home. Whether it's picking out your cabinets in our design center or drafting the custom floor plan of your dreams, we are so sure you will love the Wolverton Homes building process, that we guarantee it 100%.
• Over 2000 Southern Idaho families have chosen Wolverton Homes to build their new home.
• Wolverton Homes has the only new home design showroom in South Eastern Idaho.
• Wolverton Homes has over 250 lots to choose from in 16 of the best subdivisions in the Magic Valley.
• Wolverton Homes also provides a constant inventory of homes that are move-in ready.
• Wolverton Homes provides 100% customer satisfaction with every new home.
• Wolverton Homes offers in-house construction financing to save you money.
• Wolverton Homes' ability to build Energy Star homes saves you money.
• Wolverton Homes can build you a "greener" healthier home for your family at no extra cost.
• Wolverton Homes offers referral money for every signed contract, so tell your friends about us!
Our Values
At Wolverton Homes our team is dedicated to providing the best customer service in the Magic Valley. We promise 100% customer satisfaction during your build. In order to achieve this standard, we strive to really get to know our homeowners.
When you buy a home from Wolverton Homes, you meet everybody involved in the building process; including the project manager who will see your home through start to finish. Not only are our project managers dedicated to each build, but they guaranteeing a high level of quality. You will also meet our design staff who will work with you, to make certain that you are 100% satisfied with the look of your new home both inside and out. In addition, we will introduce you to our in-house drafter who will ensure the architectural integrity of your home. Lastly, you will meet our dedicated Home Care specialist who will maintain a relationship with you both during and after your home is built to help answer any questions throughout the lifetime of your home and provide resources, as needed.